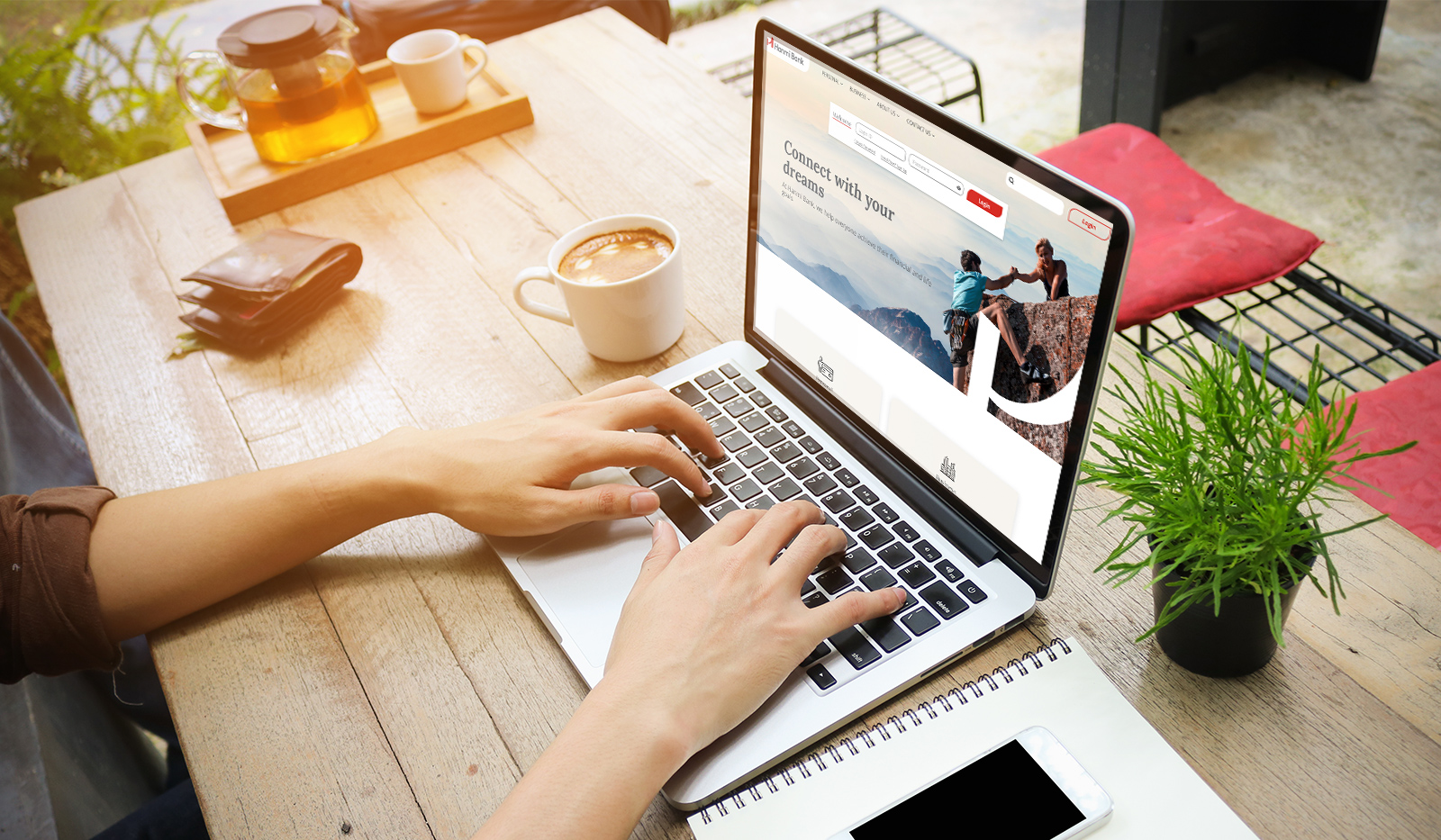 Personal Online & Mobile Banking
Simplify Your Everyday
Enroll to Online Banking
The Hanmi Online Banking Service can help you manage your personal finances more efficiently and effectively directly from your computer.
Access Anywhere
Access all the features of Online Banking on any internet-connected device 24/7.
Secure Access
Have the peace of mind that access to your accounts is secure.
Manage Your Finances
Leverage our personal finance tools and automated payment options to stay on top of your finances.
Hanmi Mobile Banking Tutorial Videos
Hanmi Mobile Banking provides access and account management virtually any time, any place. Ready to get started?
Experience our mobile banking features through these simple and clear tutorial videos.
Bill Pay: How To Make A Payment
How To Set A Mobile History Alerts
FAQ
Can I access my account online?
Yes. Once your account is open you can access your account 24 hours a day, 7 days a week online or via the Hanmi Bank mobile app. If you haven't already registered, you can do so on the Sign In page or by downloading the Hanmi Bank mobile app.
What if I forget my online banking password?
If you forget your online banking password, you can reset your password in our website. In the 'Login" section in our homepage, click the link stating 'Forgot Password?' In order for us to verify your identity, you will need to provide a security code received via email or mobile phone you registered.
What can I do using my Hanmi Bank mobile app?
Within the mobile app you can view account balances 24/7, transfer funds between your Hanmi Bank accounts, make payments to existing payees and add new payees, view and cancel scheduled Bill Pay payments as well as set up new payments and payees, and make mobile deposits to your account.
Can I pay bills in the mobile app?
Yes. You can conveniently pay bills to virtually anyone in the US, 24 hours a day in the mobile app.
We're Here to Help
You've got a team of experts on your side. Whether you have a simple question or need a comprehensive banking solution, we're here for you.
Visit a local Hanmi Bank branch near you
Find addresses, phone numbers, and business hours for your Hanmi Bank branches and ATMs. We're here for face-to-face support in person.
Help is just a phone call away. Our Customer Call Center is open Monday ~ Friday, 7:00 AM to 6:00 PM PT for your personal and business banking needs.