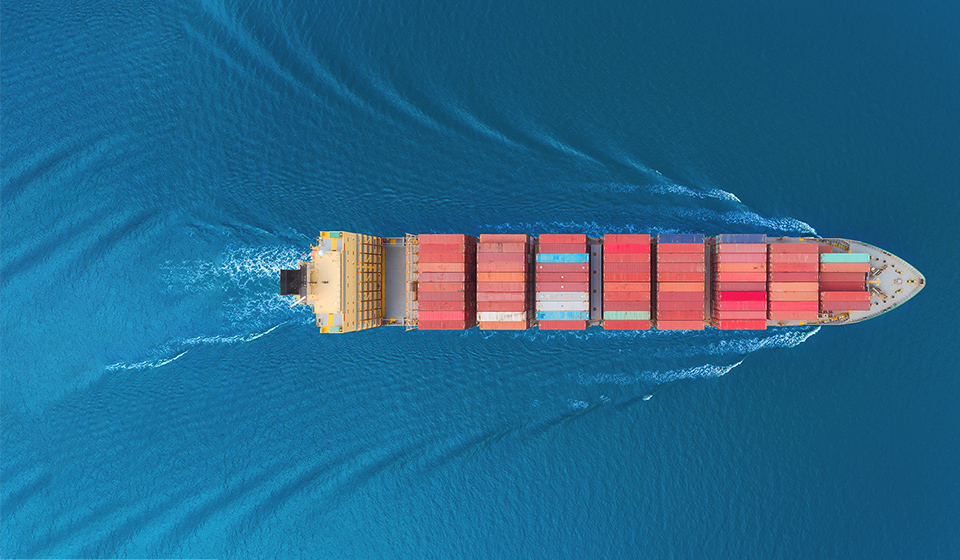 Trade Finance
Reliable and Comprehensive
Turn Opportunities Into Sales
Hanmi Bank International Trade Operations Team provides quick and reliable service for a broad range of trade finance products.
Letter of Credit
---
Issuance/negotiation of sight and usance commercial Letters of Credit (L/C) for importers & exporters
Back-to-back L/C's, transfer L/C's
Standby L/C's (bank's payment guarantee) for various collateral purposes such as security deposit
Import/Export Financing
---
Short-term financings (trust receipts and banker's acceptances) for overseas purchases/sales and export financings such as SBA Export Express and Export Working Capital Program (EWCP).
Financing up to the amount determined by a cash conversion cycle in support of issuance of trade financing instruments, such as Trust Receipt (T/R), or invoice financing via Purchase Advance (P/A) based on each borrower's creditworthiness.
Documentary Collection
---
Handling of Document against Acceptance (D/A's) and Document against Payment (D/P's) for importers and exporters
Benefits of Hanmi Trade Finance
Along with reducing risks involved with certain trade transactions, our financing solutions can facilitate cash flow while growing your international presence.
We give U.S. exporters the tools needed to grow their presence in the international marketplace.
We are experts at outlining terms that protect payment transactions and expedite cash flow.
Scale Your Capital
Our solutions help you secure the funds needed for global growth.
Flexible Structures
Whether you're managing a single transaction or many, our financing solutions can be customized to meet your needs. Choose from foreign exchange, open account sales, letters of credit or documentary collection.
Acceptance Reassurance
Get guaranteed payment while offering U.S. interest rate financing for your buyers. No matter the letter for payment, competitive financing can help expedite your company's available funds.
Call Today to Get Started
---
New Customer Inquiries
---
933 S. Vermont Ave. 3rd Fl.
Los Angeles, CA 90006
Email: tradeinfo@hanmi.com
---
Existing Customer Portal
---
Please log in to your customer portal
We're Here to Help
You've got a team of experts on your side. Whether you have a simple question or need a comprehensive banking solution, we're here for you.
Visit a local Hanmi Bank branch near you
Find addresses, phone numbers, and business hours for your Hanmi Bank branches and ATMs. We're here for face-to-face support in person.
Help is just a phone call away. Our Customer Call Center is open Monday ~ Friday, 7:00 AM to 6:00 PM PT for your personal and business banking needs.