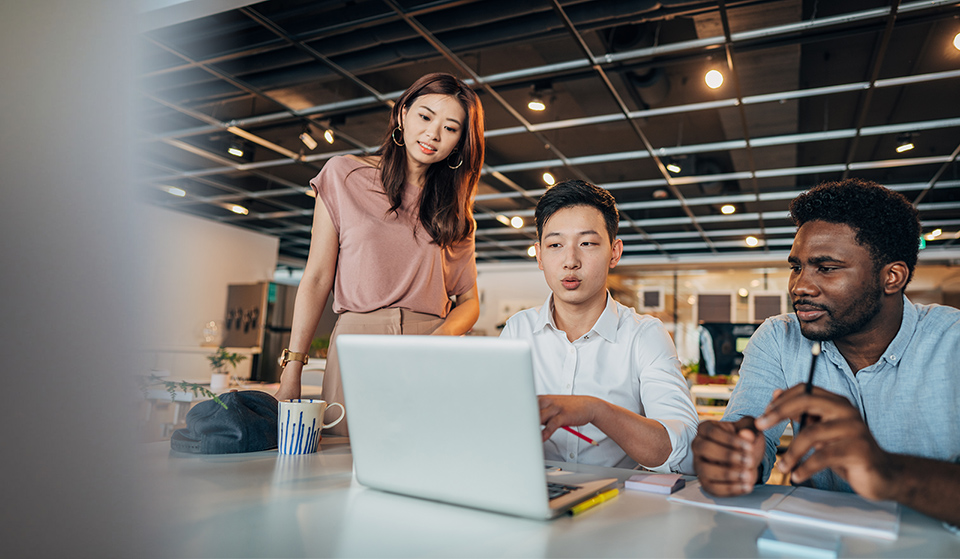 Treasury Management
Tailored Treasury Management
Dedicated Treasury Management Resources
Hanmi Bank's Treasury Management Services offer tailored solutions to help you manage your business with efficiency, accuracy, and ease. Take advantage of our complete range of treasury solutions to improve your collection process, automate your payments, and consolidate your funds for a greater control of your resources.
Receivables
---
ACH Collections
Remote Deposit Capture (RDC)
Hanmi Remote Cash Depositor (HRCD)
Commercial Cash Vault (CCV)
Lockbox
Payables
---
ACH Payments
Wire Transfer
Business Bill Pay
Tax Payment
Payroll Service
Fraud Prevention
---
Payee Positive Pay
ACH Positive Pay
Call Today to Get Started
---
Treasury Management Department
---
3660 Wilshire Blvd., Ph-A
Los Angeles, CA 90010

Monday – Friday
8:30AM – 5:30PM PT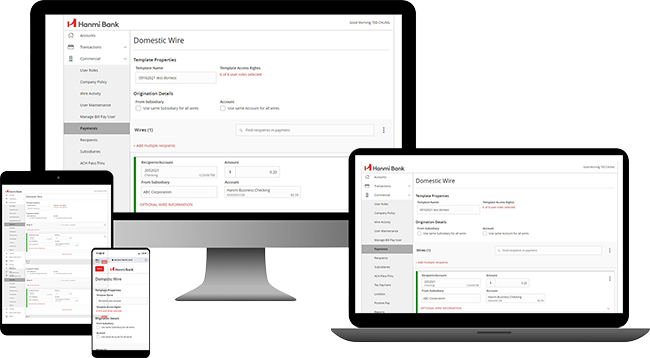 Virtually Anywhere, Any Time, Any Device
Manage Your Cash Flow on Any Internet-Connected Device, 24/7
Treasury Management Services Tutorial Videos
Take a look at the tutorial videos for a comprehensive suite of treasury management products and services Hanmi Bank offers.
Hanmi Business Online Banking – Creating an International Wire
Hanmi Business Online Banking – User Management
Hanmi Business Online Banking – Creating an ACH Payment
We're Here to Help
You've got a team of experts on your side. Whether you have a simple question or need a comprehensive banking solution, we're here for you.
Visit a local Hanmi Bank branch near you
Find addresses, phone numbers, and business hours for your Hanmi Bank branches and ATMs. We're here for face-to-face support in person.
Help is just a phone call away. Our Customer Call Center is open Monday ~ Friday, 7:00 AM to 6:00 PM PT for your personal and business banking needs.