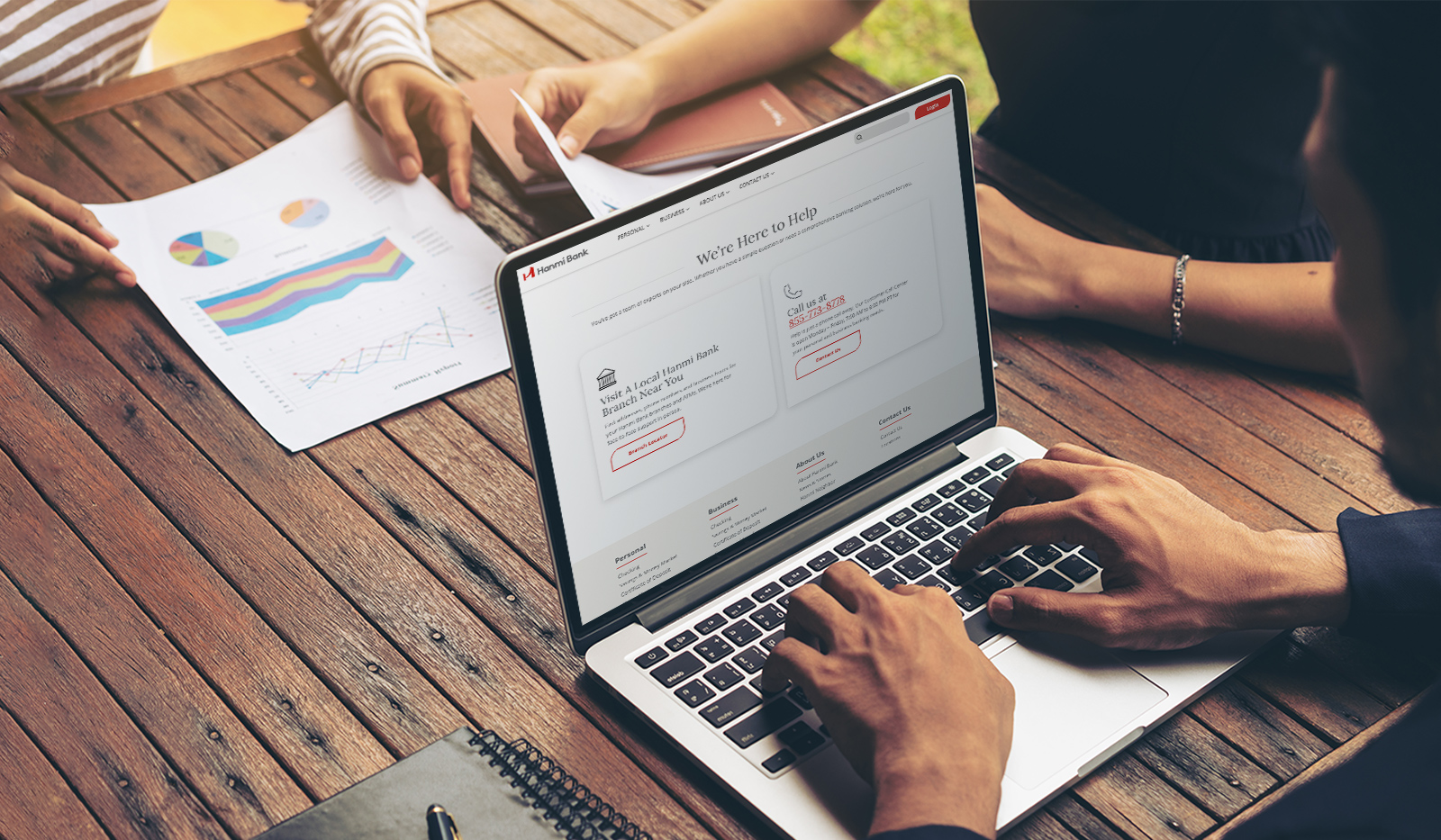 eStatement
Sign up for eStatements
How to Enroll to eStatements
Hanmi Bank offers a simple way to enroll for eStatements through online banking or the mobile banking app. Enroll Today!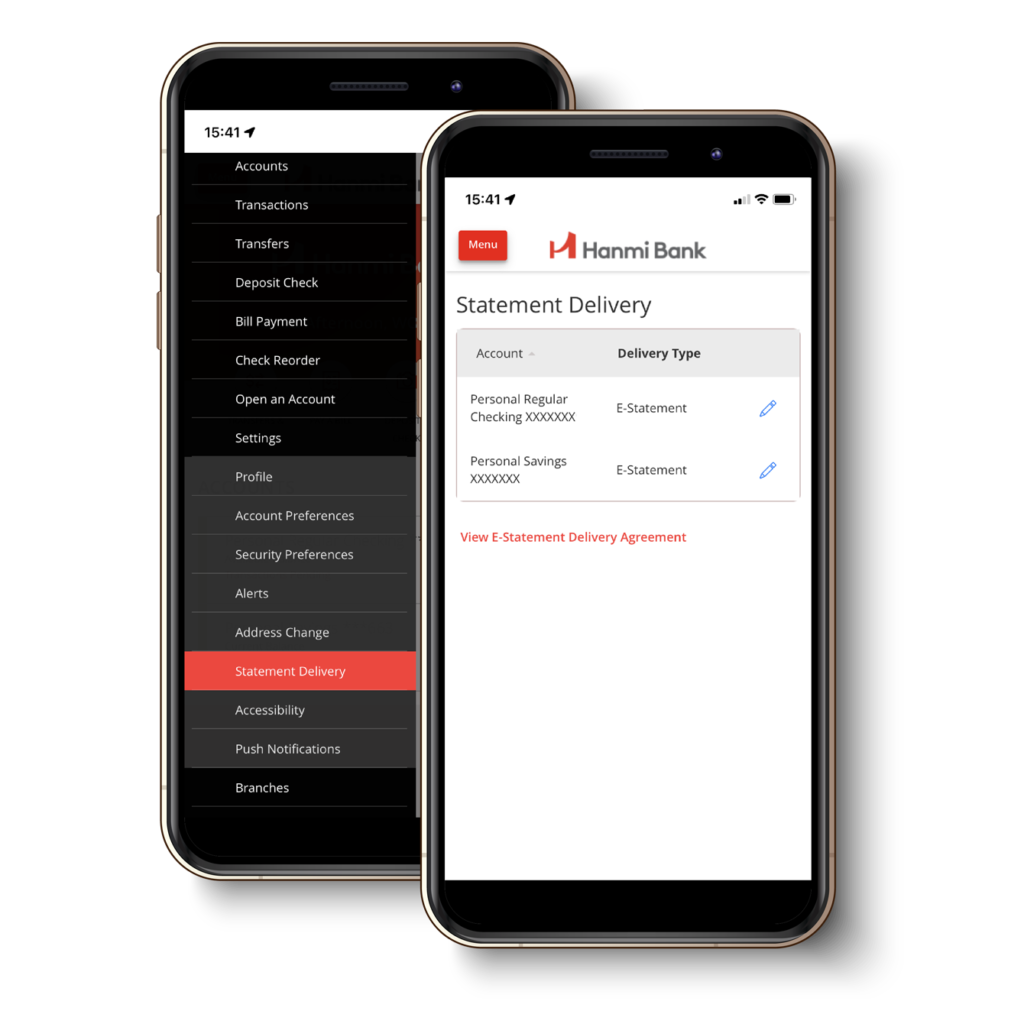 Step 1: Log On to your Hanmi Bank Online or Mobile Banking (required to enroll in e-statement)
Step 2: Under Settings on the left-hand menu, select Statement Delivery
Step 3: Choose e-statement option from drop-down box under the delivery type column
Step 4: Read and accept the e-statement delivery agreement
Step 5: Enter your email address you would like to be notified when a statement is available and click Save
Step 6: To complete e-statement enrollment, choose Statement Option under Transaction menu and verify your ability to view PDF document by completing PDF Verification process
Hanmi eStatement Benefits
Secure & Safe
You don't have to worry about your statement getting lost or stolen in the mail. Your statement can be accessed through our online and mobile banking service after multi-factor authentication measures. It is safe and secure.

Faster & More Convenient
View your statement as soon as it becomes available, eliminating the wait for mail. Paper statements can take up to 7 business days to be delivered.
Better Organization
All your statements are in one place. With e-Statements, you can view up to 24 months of e-Statements through our online and mobile banking service virtually anytime, anywhere.
Reduced Paper Waste
With e-Statements, you can eliminate paper clutter and reduce paper usage.
Email Notification
Alert Notifications are sent to you as soon as your e-Statements are available for you to view.
* There is no fee to receive your statements electronically. E-Statement requires an internet-enabled device. To take advantage of e-Statements you must be currently enrolled in Online Banking.
We're Here to Help
You've got a team of experts on your side. Whether you have a simple question or need a comprehensive banking solution, we're here for you.
Visit a local Hanmi Bank branch near you
Find addresses, phone numbers, and business hours for your Hanmi Bank branches and ATMs. We're here for face-to-face support in person.
Help is just a phone call away. Our Customer Call Center is open Monday ~ Friday, 7:00 AM to 6:00 PM PT for your personal and business banking needs.