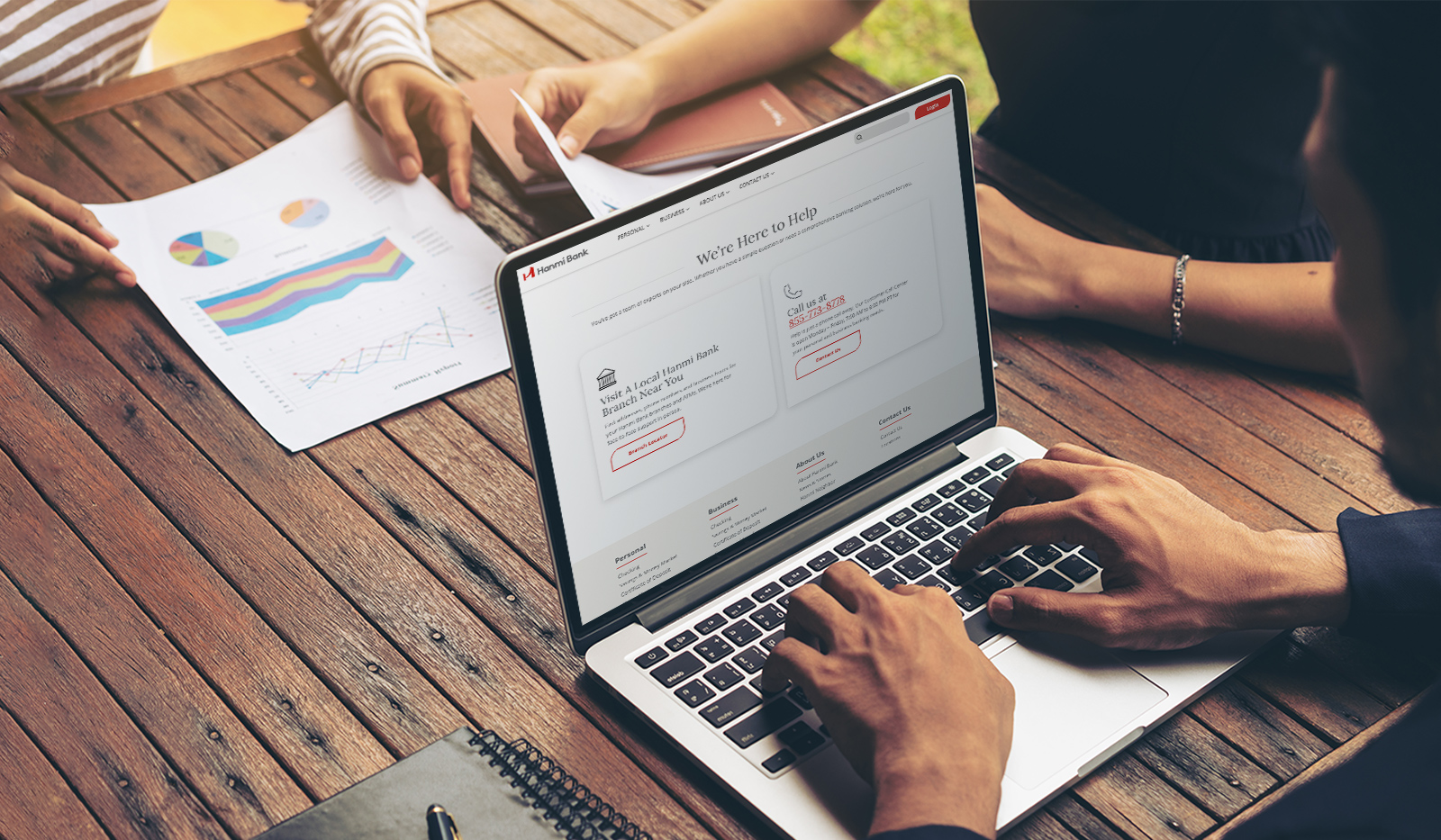 eStatement
Get $15 when you sign up for eStatements*
Promotion Details
Offer valid from 07/01/2022 – 12/31/2022.
Available for personal and business accounts receiving paper statements.
Eligible for first time e-Statement sign-up only.
A one-time $15 statement credit is given per primary tax ID.
* Offer excludes Green checking, Student checking, and Kakao Friends checking, Analysis checking, MSB checking, and Smart Business checking. Offer valid for the first time e-statement enrollment customers only. A one-time statement credit will be issued by the end of the following statement cycle once the enrollment is verified. Must maintain e-statement for a minimum of six (6) months after the date you received the credit, otherwise the $15 statement credit will be reversed. If applicable, your participation in this program may result in the receipt of taxable income from Hanmi and we may be required to send to you, and file with the IRS, a Form 1099-MISC (miscellaneous income). You are responsible for any tax liability, including disclosure requirements related to participating in this program. Please consult your tax advisor if you have any question about your personal tax situation.
How to Enroll to eStatements
Hanmi Bank offers a simple way to enroll for eStatements through online banking or the mobile banking app. Enroll Today!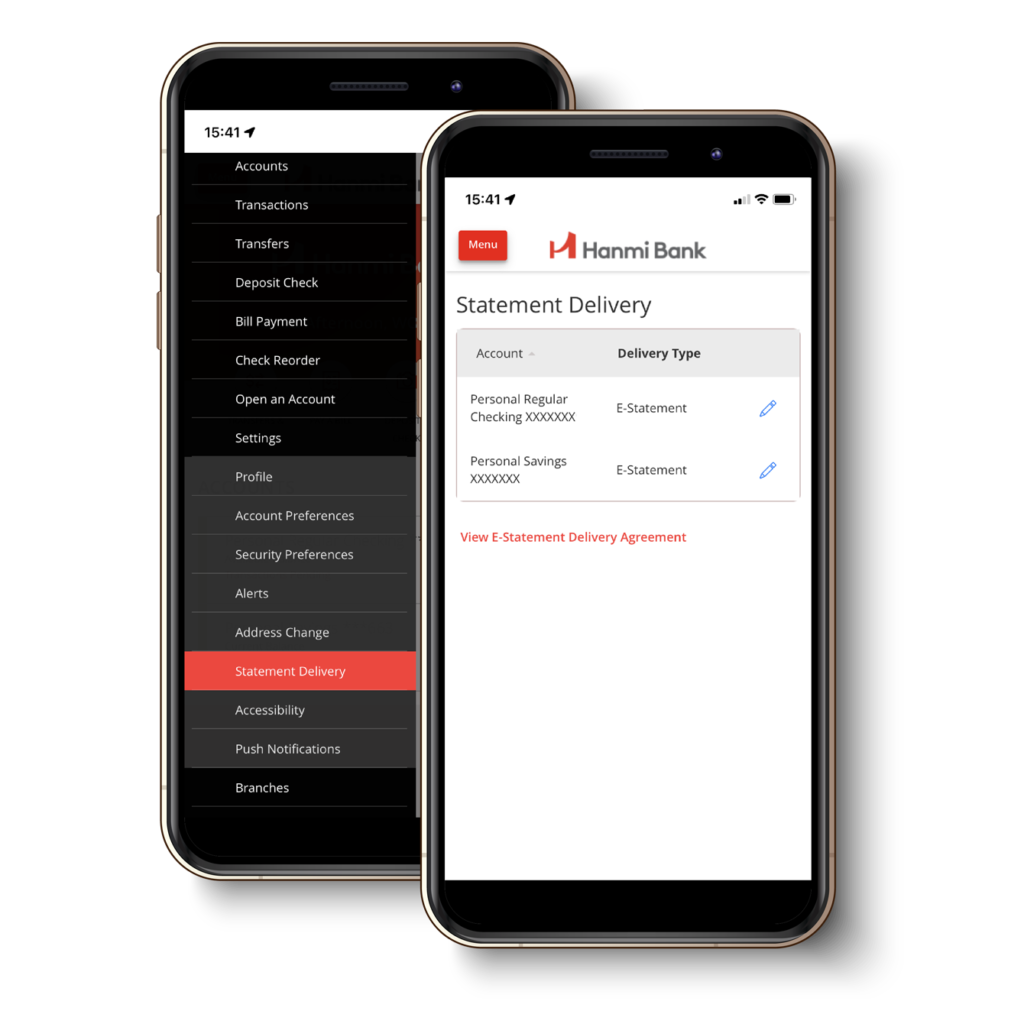 Step 1: Log On to your Hanmi Bank Online or Mobile Banking (required to enroll in e-statement)
Step 2: Under Settings on the left-hand menu, select Statement Delivery
Step 3: Choose e-statement option from drop-down box under the delivery type column
Step 4: Read and accept the e-statement delivery agreement
Step 5: Enter your email address you would like to be notified when a statement is available and click Save
Step 6: To complete e-statement enrollment, choose Statement Option under Transaction menu and verify your ability to view PDF document by completing PDF Verification process
Hanmi eStatement Benefits
Secure & Safe
You don't have to worry about your statement getting lost or stolen in the mail. Your statement can be accessed through our online and mobile banking service after multi-factor authentication measures. It is safe and secure.
Faster & More Convenient
View your statement as soon as it becomes available, eliminating the wait for mail. Paper statements can take up to 7 business days to be delivered.
Better Organization
All your statements are in one place. With e-Statements, you can view up to 24 months of e-Statements through our online and mobile banking service virtually anytime, anywhere.
Reduced Paper Waste
With e-Statements, you can eliminate paper clutter and reduce paper usage.
Email Notification
Alert Notifications are sent to you as soon as your e-Statements are available for you to view.
* There is no fee to receive your statements electronically. E-Statement requires an internet-enabled device. To take advantage of e-Statements you must be currently enrolled in Online Banking.
We're Here to Help
You've got a team of experts on your side. Whether you have a simple question or need a comprehensive banking solution, we're here for you.
Visit a local Hanmi Bank branch near you
Find addresses, phone numbers, and business hours for your Hanmi Bank branches and ATMs. We're here for face-to-face support in person.
Help is just a phone call away. Our Customer Call Center is open Monday ~ Friday, 7:00 AM to 6:00 PM PT for your personal and business banking needs.