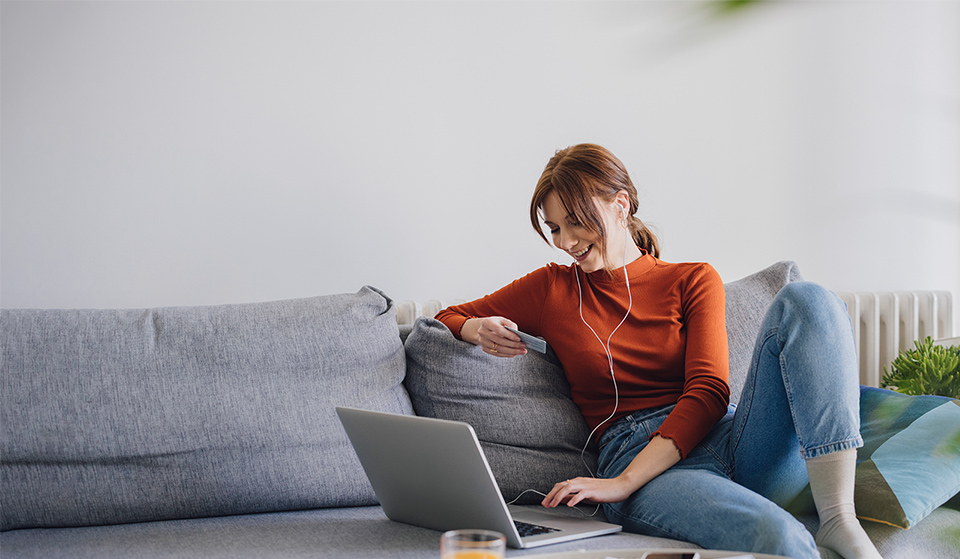 Personal Credit Cards
Your Benefits Await
Global Travelers
We are proud to offer a local credit card with global purchasing power. The Hanmi Bank Platinum Collection, and the World and World Elite Collection, from Mastercard® offers you a credit card designed to complement the way you live provided by the community bank you trust. You have the freedom to choose a card that fits your specific needs. To apply, stop by any Hanmi Bank Location for an application!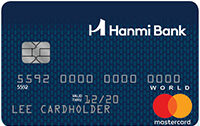 World Card
---
Concierge Services: Enjoy exclusive, personal assistance with making dinner reservations, finding event tickets, locating hard-to-find items, buying and delivering gifts, and more whenever you need it.
Price Protection: Should you find a lower price for a new item purchased with your eligible World Mastercard, you may be reimbursed for the price difference. For more information about the coverage you may be able to receive, call 800-MC-ASSIST (800-622-7747).
Mastercard Global Service: Get emergency service virtually anytime, anywhere and in most language. Mastercard Global Service helps you with reporting a Lost or Stolen Card, obtaining an Emergency Card Replacement or Cash Advance, finding an ATM location and answering questions about your account.
World Hotels & Resorts Program: Make your next travel experience truly priceless. Access our portfolio of some of the finest hotels and resorts the world has to offer – all presenting you with an exceptional lodging experience. Enjoy complimentary room upgrades, early check-in and late check-out privileges, exclusive World Mastercard amenities and more.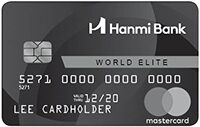 World Elite Card
---
Personal Concierge Service: Enjoy complimentary 24/7 assistance with dinner reservations, entertainment, travel recommendations and other helpful services around the world.
Credit Monitoring & Identity Theft Resolution Services: Receive proactive alerts on activity from lenders and creditors, so that you can act immediately if you think there is an error or that your identity may have been stolen.
Zero Liability: Pay only for purchases which you have authorized on your World Elite Mastercard. Unauthorized purchases are not your responsibility.
Annual Airline Credit*: Receive up to $200 in airline credits, which includes eligible charges, paid for with your World Elite Mastercard.
Car Rental Collision Damage Waiver Insurance*: Pays for covered damages (physical damage and theft) to rental vehicle when your eligible World Elite Mastercard is used to initiate and pay for the entire rental transaction.
World Elite Luxury Travel Benefits*: Experience a travel card that takes you to a whole new level with an always on-call personal travel advisor, luxury benefits and amenities, global VIP recognition and access, including special promotions, exclusively available to you.
*Certain terms, conditions and exclusions apply. Contact Card Assets for complete coverage terms and conditions via 1-800-854-7642 or call 1-800-MC-ASSIST (1-800-622-7747) for assistance.
Platinum Rewards
The Hanmi Bank Platinum Collection from Mastercard offers three styles of cards for you to choose from: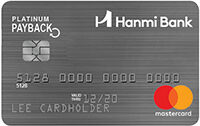 Platinum Payback
---
Experience immediate savings thanks to competitive Annual Percentage Rates
Get online access to all of your spending information for increased financial control
Insure and protect yourself with extensive security and travel assistance services
Earn 1% Cash Back on all your qualifying purchases*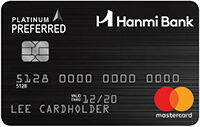 Platinum Preferred
---
Earn reward points on qualifying everyday purchases*
Additional card enhancements include identity theft resolution services, travel accident insurance, baggage delay and lost luggage
* See program rules for details. Terms and conditions apply. The creditor and issuer of credit card is Card Assets, pursuant to a license from MasterCard International Incorporated. MasterCard is a registered trademark of MasterCard International Incorporated. Credit cards are subject to Card Assets' credit approval.
We're Here to Help
You've got a team of experts on your side. Whether you have a simple question or need a comprehensive banking solution, we're here for you.
Visit a local Hanmi Bank branch near you
Find addresses, phone numbers, and business hours for your Hanmi Bank branches and ATMs. We're here for face-to-face support in person.
Help is just a phone call away. Our Customer Call Center is open Monday ~ Friday, 7:00 AM to 6:00 PM PT for your personal and business banking needs.