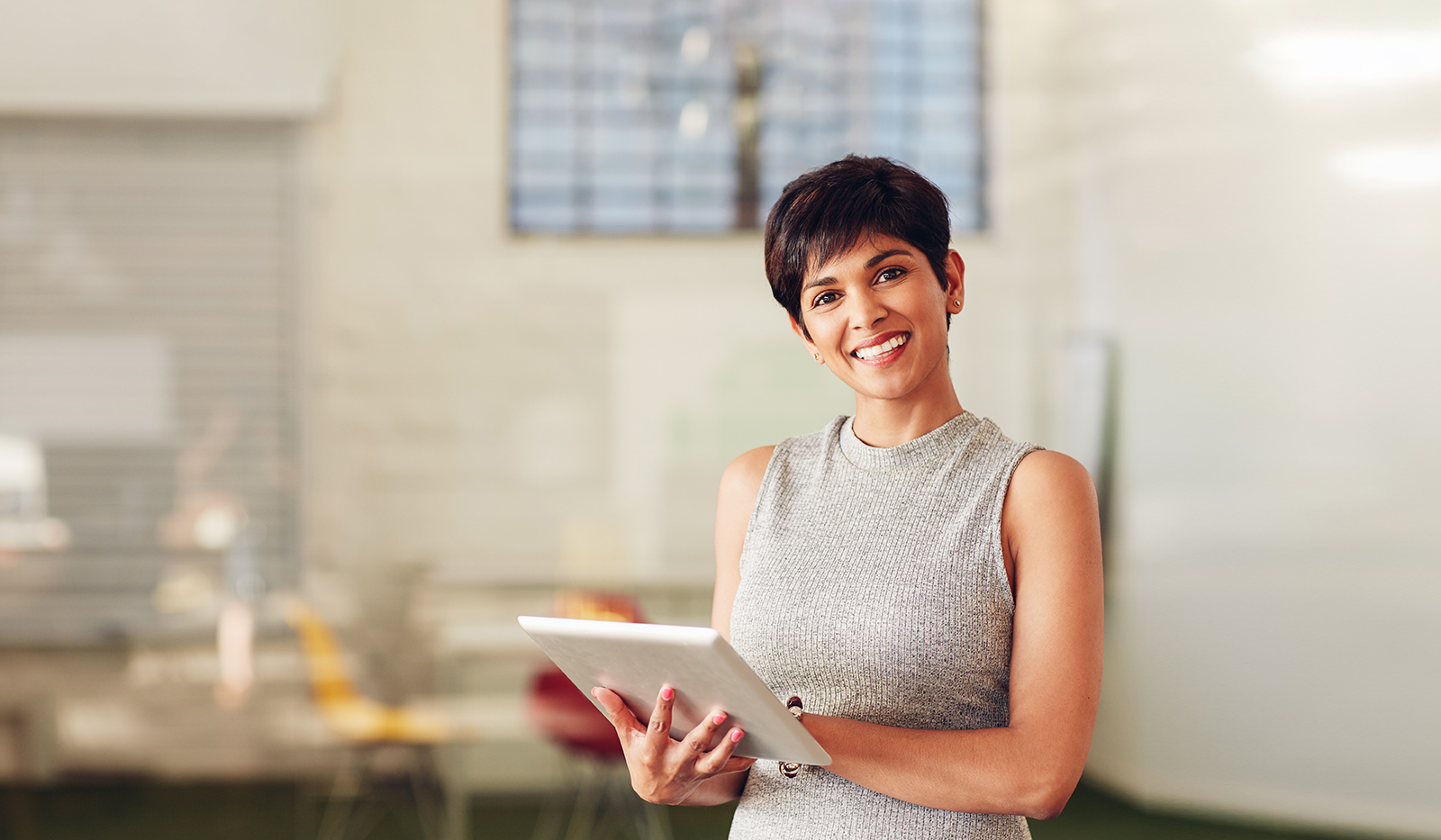 Business Checking
Smart, Convenient Business Checking
Checking Solutions to Optimize Your Business
We understand what it takes to run a business efficiently. That's why we've created an array of business checking options that you can conveniently operate from any internet device.
Smart Business Checking*
Ideal for Businesses that want maintenance fee free account and do not have many debit and/or deposit transactions.
---
$100 minimum balance to open
No monthly maintenance charge
Business debit card available
eStatement required
$2.00/deposit fee after the first fifteen (15) deposit transactions each month
Business Regular Checking*
Ideal for Businesses that want the convenience of full account service including unlimited deposits.
---
$200 minimum balance to open
$8 monthly maintenance charge waived when minimum balance requirement is met1
Business debit card available
Unlimited deposits
Business Super Plus Checking*
Ideal for Businesses that want to earn interest while having unlimited deposits.
---
$2,500 minimum balance to open
$6 monthly maintenance charge waived when minimum balance requirement is met1
Interest earning checking account
Business debit card available
Unlimited deposits
For detailed information, see Deposit Account Agreement, and Fee Schedule.
1Monthly maintenance charge can be waived if a minimum daily balance of $2,500, or average daily balance of $5,000 during each statement is maintained.
*Should the bank determine the account activity exceeds the limited nature of this account type, the account will be charged according to the Account Analysis Fee schedule. Please refer to Account Analysis Fees & Other Fees for Business.
Business Debit Card Rewards Program
Redeem your points for gift cards, merchandise and more. To register your card or check your points, visit uChooseRewards.com.
uChoose Rewards®
Earn reward points every time you make a purchase using your debit card
---
Earn one point for every two dollars spent
Rewards points are redeemable for travel points, gift cards, and more
Redeem points with a simple click of the button
Cash back is available
Fraud Alerts
All Hanmi customers with debit cards were enrolled in the text fraud alerts program
---
All you have to do is respond to the text to confirm the transaction
If you indicate the transaction is not authorized by you, you will receive another message with a number to call for follow-up
If not, you are all set. The system will mark the transaction as legitimate
Digital Wallet
Add Hanmi Debit Card to a digital wallet on mobile devices and pay with a tap
---
Ease of Use – Streamlines the checkout process with contactless payment
Safer Transactions – Provides an added layer of security with the use of biometrics like fingerprint and face recognition technology
Convenience – Stores debit card info on your phone. This creates less clutter and reduces chances of losing your card

Our Business Checking Account Benefits
Experience quality customer care with these additional checking account advantages.
FDIC Insured
Hanmi Bank is a member of the Federal Deposit Insurance Corporation (FDIC). Be confidently assured that your deposits are safe up to FDIC limits.

Enjoy over 40,000 ATMs
Hanmi Bank partners with the MoneyPass1 ATM Network, so you can conveniently withdraw cash without worrying about fees.

Security Alerts
Have peace of mind with 24/7 fraud monitoring with alerts for unusual activity on your account.
1MoneyPass networks are free; however, a fee may be charged for access through other ATM networks and may vary depending on the network provider.
You can find any of the surcharge-free ATM locations by visiting moneypass.com/atm-locator.html.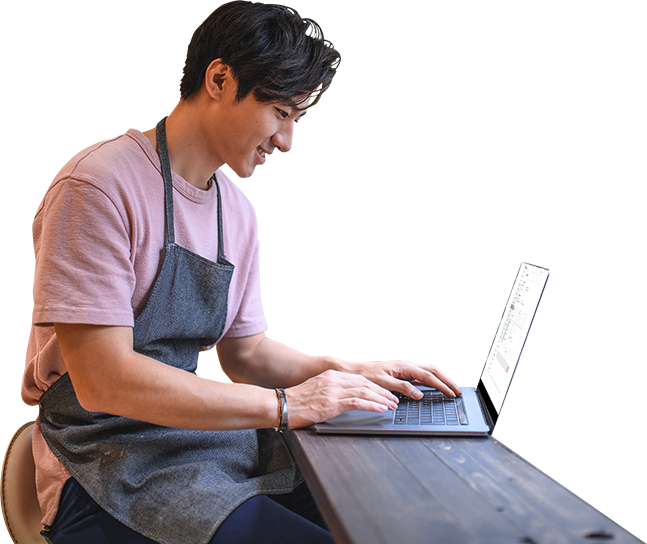 Simple, Easy & Secure
Run Your Business Better with Business Checking.
Monitor accounts and transfer money online.
Deposit checks with your phone.
Get instant-issue VISA® debit cards
Get fraud alerts in real time.
FAQ
What should I look for when opening a checking account?
When opening a checking account, think about how you plan to use the account: the number of checks you will use, the balance you plan to maintain, and whether you will have a direct deposit into the account. There are several types of checking accounts, and it is important that you know what you want your checking account to do for you.
How much of my deposit is FDIC insured?
Hanmi Bank's checking accounts are FDIC-insured up to $250,000 per depositor, per insured bank, for each account ownership category. Please refer to the FDIC's insurance brochure for detail.
How do I access online and mobile banking?
You will need to enroll in Hanmi Online Banking and download the Hanmi Mobile Banking app to your mobile devices. Use your Online Banking ID and password to access your account. You can enroll in Hanmi Online Banking here.
We're Here to Help
You've got a team of experts on your side. Whether you have a simple question or need a comprehensive banking solution, we're here for you.
Visit a local Hanmi Bank branch near you
Find addresses, phone numbers, and business hours for your Hanmi Bank branches and ATMs. We're here for face-to-face support in person.
Help is just a phone call away. Our Customer Call Center is open Monday ~ Friday, 7:00 AM to 6:00 PM PT for your personal and business banking needs.