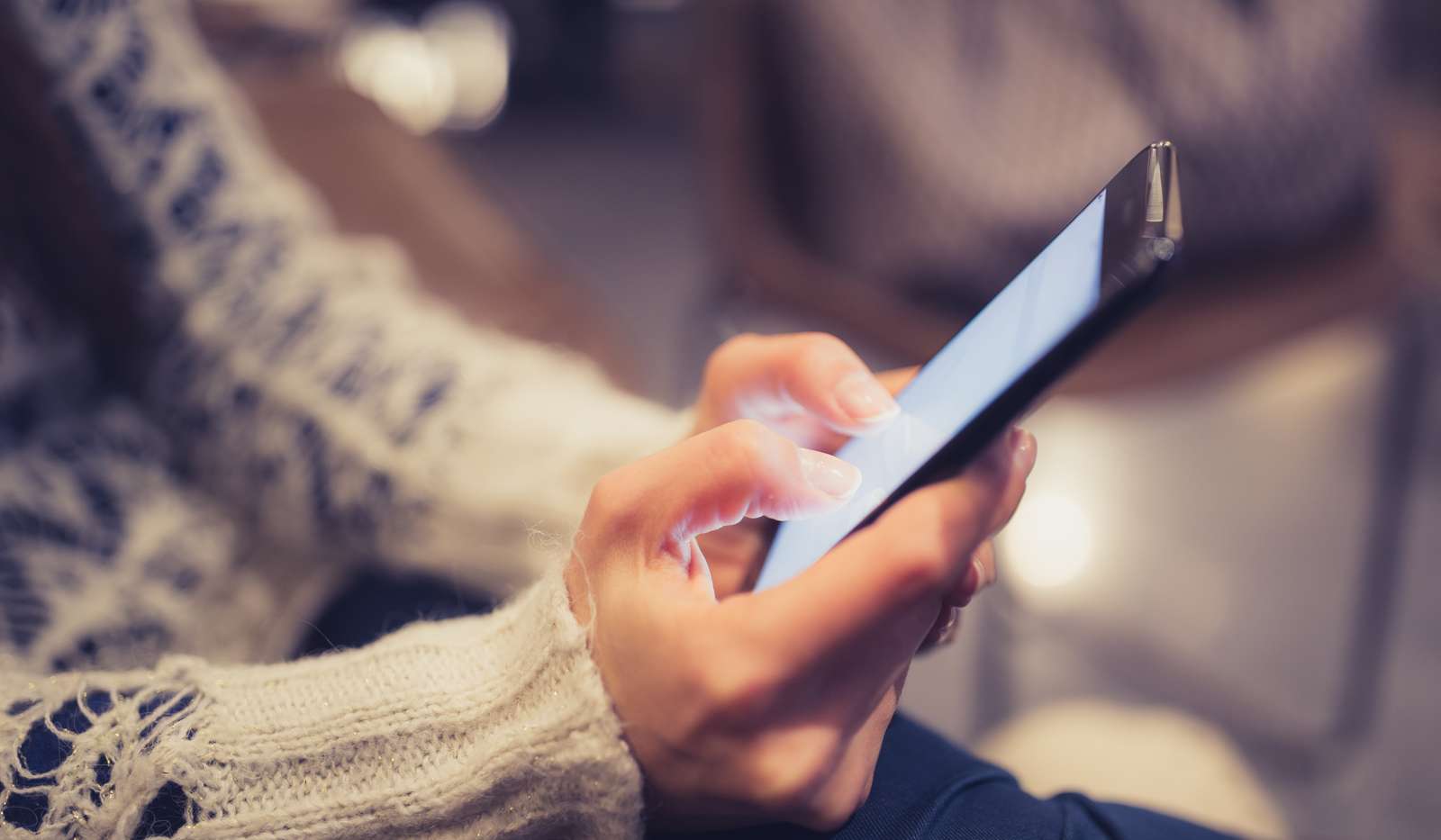 News & Stories
Let's Stay Connected
Get the latest on Hanmi news and stories.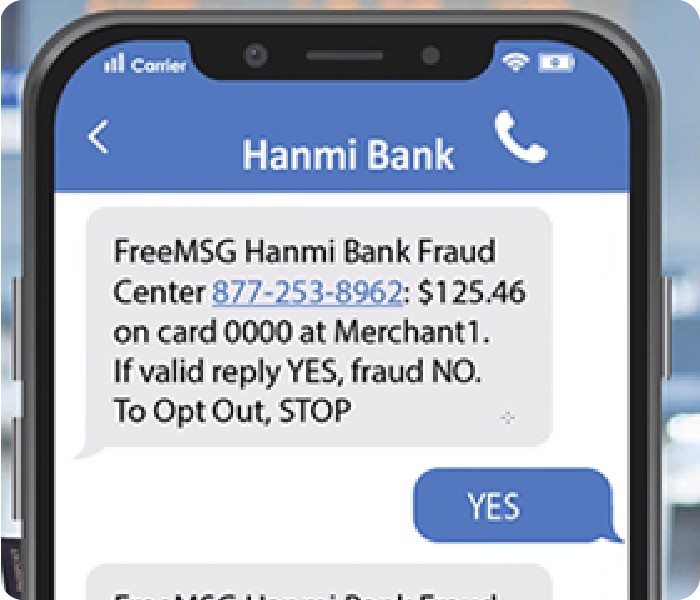 Keeping your debit card safe with a text message
At Hanmi Bank, we want to make sure that using your debit card is always as safe and convenient as possible. That's why we provide text alerts as part of our ongoing fraud monitoring program.
All Hanmi customers with debit cards were enrolled in the text fraud alerts program. If our system detects suspicious activity on your card, we'll send a text alert right away with details about the transaction.
All you have to do is respond to the text to confirm the transaction. If you indicate the transaction is not authorized by you, you will receive another message with a number to call for follow-up. If not, you are all set. The system will mark the transaction as legitimate.
We're Here to Help
You've got a team of experts on your side. Whether you have a simple question or need a comprehensive banking solution, we're here for you.
Visit a local Hanmi Bank branch near you
Find addresses, phone numbers, and business hours for your Hanmi Bank branches and ATMs. We're here for face-to-face support in person.
Help is just a phone call away. Our Customer Call Center is open Monday ~ Friday, 7:00 AM to 6:00 PM PT for your personal and business banking needs.