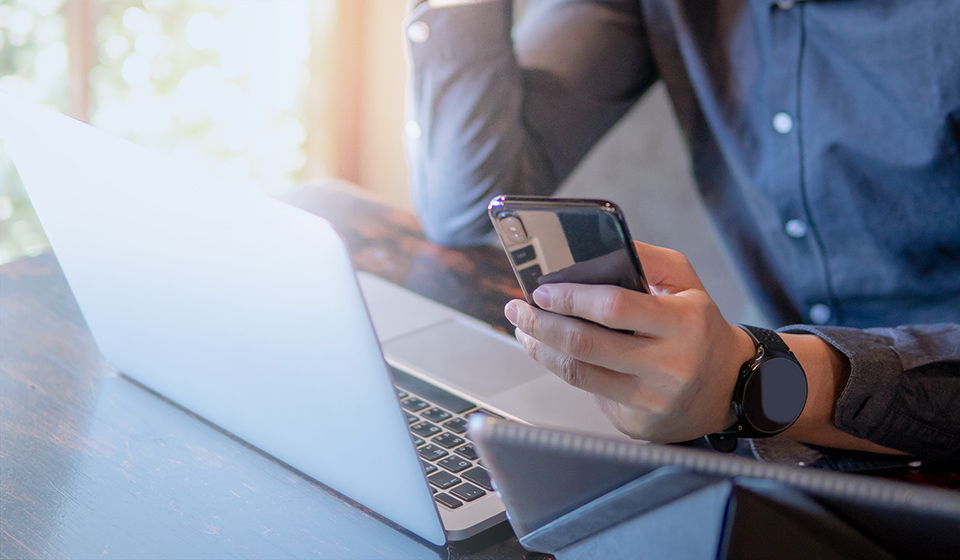 Fraud Protection Services
Peace-of-Mind Security
Security Is Our Top Priority
Like any business today, your business can be vulnerable to fraud – usually in the form of computer hackers and thieves. Hanmi is committed to helping you greatly reduce the chances that fraud will impact your business. Our fraud protection solutions is a simple, scalable, and comprehensive set of tools that address a complex set of challenges —and that helps keep your business safer from the ever-present threat of fraud.
Positive Pay is one of the strongest fraud detection tools. It is a matching service that examines each check with the data accumulated from all previous checks issued by your business, such as the account number, check number and dollar amount. This validation process allows us to quickly identify checks that are inconsistent with the data provided. Those that do not match are categorized as exceptions and digitized images of such exception items are made available for you to view online. Review suspicious items and make smart payment decisions.
Payee Positive Pay
---
Works the same way as Standard Positive Pay with an extra layer of protection by matching the payee name in the issue file to the payee name on the check presented for payment to ensure accuracy and enhanced control.
With Payee Positive Pay, you benefit from:
Increased security for your cash management
Multi-layered fraud prevention
ACH Positive Pay
---
Provides the ability to add filters to help manage electronic transactions. ACH Positive Pay allows users to manage incoming ACH transactions by creating authorized and unauthorized lists based upon ACH type, debit or credit, amount, and Company ID. When an incoming ACH transaction is presented that matches your authorized transaction list, it will be automatically processed. If an incoming ACH transaction appears on the unauthorized list or is on neither list, it will be presented as an exception in the Positive Pay online portal for your review and a pay or return decision.
Reduces risk of incoming ACH transaction fraud
Quick, efficient, and time-saving process
Create authorized and unauthorized lists to automate incoming ACH transaction review
We're Here to Help
You've got a team of experts on your side. Whether you have a simple question or need a comprehensive banking solution, we're here for you.
Visit a local Hanmi Bank branch near you
Find addresses, phone numbers, and business hours for your Hanmi Bank branches and ATMs. We're here for face-to-face support in person.
Help is just a phone call away. Our Customer Call Center is open Monday ~ Friday, 7:00 AM to 6:00 PM PT for your personal and business banking needs.