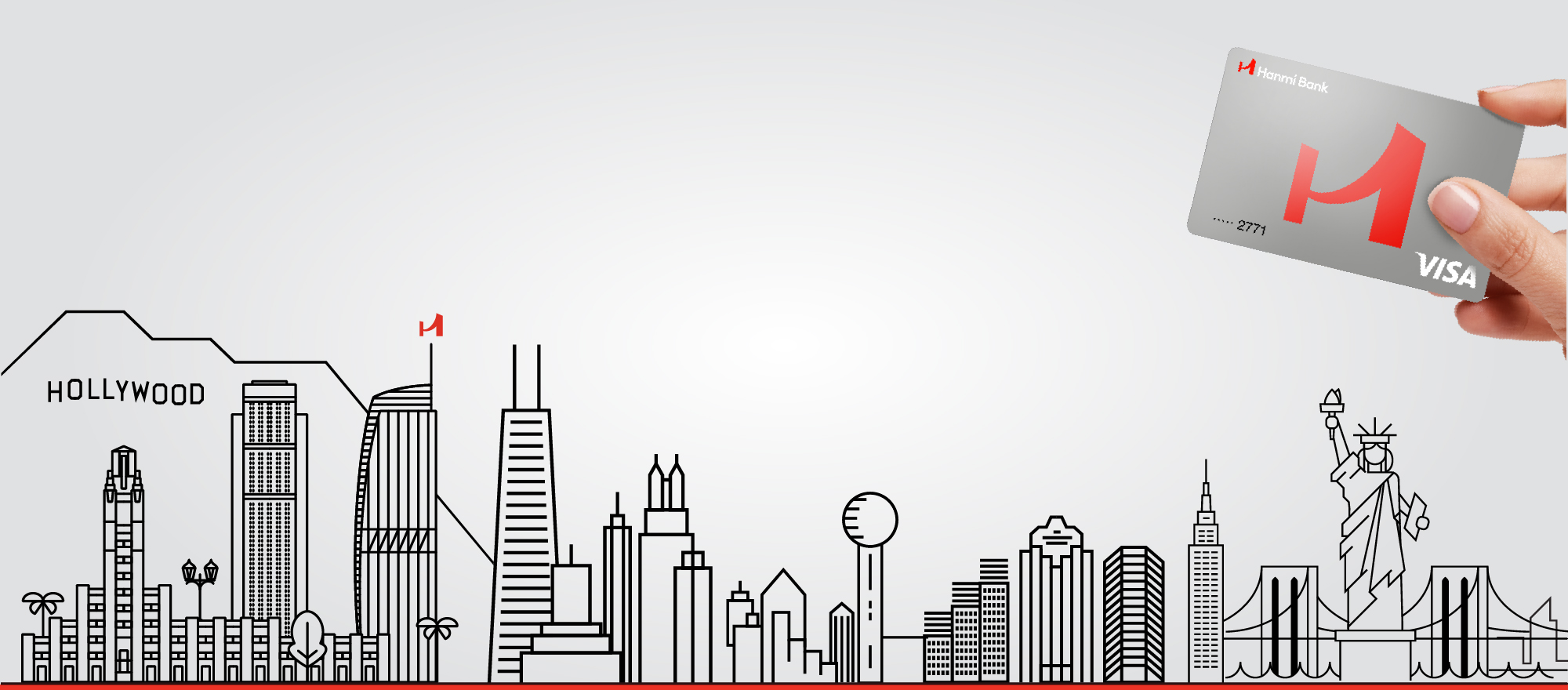 Earn Up to 25,000 Bonus Points
when you open an account and sign up for uChoose Rewards® program
Earn Bonuses in Style
Earn up to 25,000 bonus points1 when you open Simple Checking or Personal Regular Checking by 12/31/2023 and enroll in the uChoose Rewards®2 program within 30 days of opening. If you already have a checking account with us, please click HERE.
Balance Bonus
15,000
Points
---

Maintain $5,000 3-month average balance and enroll in uChoose Rewards® within 30 days of account opening
Bill Pay Bonus
5,000
Points
---

Use Bill Pay in each of the first 3 full months
Direct Deposit Bonus
5,000
Points
---

Make a direct deposit of minimum $500 each month (For 3 consecutive months)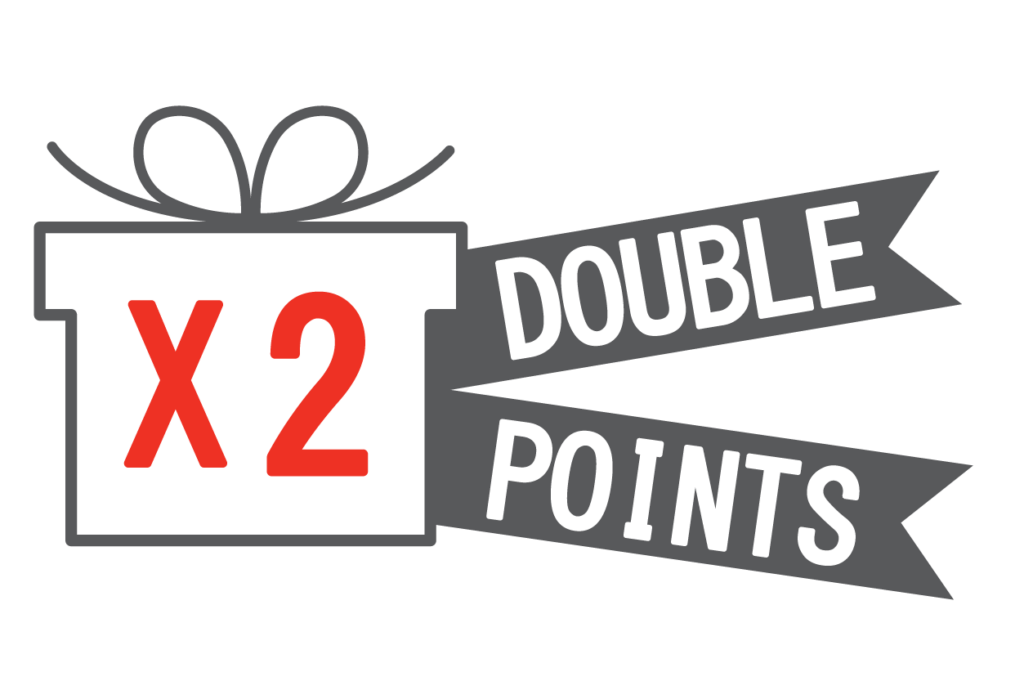 Debit Card Bonus | Earn Double Points3
Until 2/29/2024, the Hanmi Debit Card doubles your points for every dollar spent on eligible travel, gas, grocery, and drugstore purchases. Explore uChooseRewards.com to discover the extensive list of merchant categories where you can earn double points.

Let's Get Started
Simple Checking
---
Enjoy the monthly maintenance fee free checking account for everyday needs that puts you in control
$50 minimum balance to open
No monthly maintenance charge
Access to more than 40,000 surcharge free ATMs5
Personal Regular Checking
---
Enjoy the convenience of full account service including unlimited access
$100 minimum balance to open
$7 monthly maintenance charge waived when minimum balance requirement is met4
Access to more than 40,000 surcharge free ATMs5
For detailed information, see Deposit Account Agreement, and Fee Schedule.
uChoose Rewards® Program
Free to enroll and no program fees whatsoever
uChoose Rewards® is a program that allows you to earn points when you make purchases using your Hanmi Debit Card. These points can be redeemed for cash back, gift cards, merchandise, travel and more. Enroll at uChooseRewards.com now!
Cashback
Travel – flights, hotels, car rentals, cruises
Gift cards – select from over 100 retailers
Merchandise – over 3 million options from leading brands
Charities – support over 1,000 charities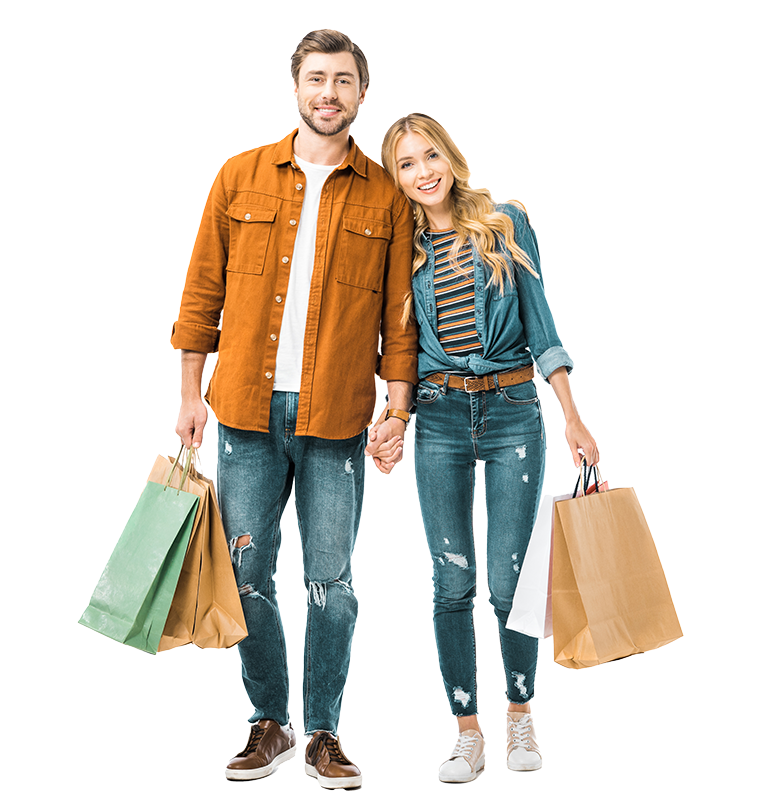 1Bonus Points Offer: This offer expires on December 31, 2023, and is subject to change and may be discontinued at any time without notice.
Offer is valid for new checking customers who open the account with new money.
New checking customer is defined as a customer or consumer who does not have an existing checking relationship with Hanmi within the past 60 days.
Only one (1) eligible account per customer (SSN/TIN).
New money is defined as funds that are not held at Hanmi Bank; funds withdrawn from another Hanmi account do not count as new money.
Eligibility evaluation period is three (3) full months after account is open.
If the account is opened mid-month, the evaluation period will be begin at the beginning of the next full month.
Bonus uChoose Rewards® points will be awarded within sixty (60) days after end of evaluation period.
2uChoose Rewards® is not an affiliate of Hanmi Bank.
All names and logos are trademarks and registered trademarks of their respective owners.
3Double Points Offer: Eligible transactions include all approved purchases with debit card linked to uChoose Rewards® Program between 10/23/2023-2/29/2024.
ATM transactions are not eligible. All rights reserved.
4For Regular Checking, monthly maintenance charge can be waived if a minimum daily balance of $500, or average daily balance of $1,000 during each statement is maintained.
5MoneyPass networks are free; however, a fee may be charged for access through other ATM networks and may vary depending on the network provider.
FAQ
What is uChoose Rewards®?
uChoose Rewards® is a rewards program where you earn points for shopping or using your Hanmi Bank Personal Debit Card. then redeem your points for anything of your choice from a huge online rewards catalog.
How do I earn points?
You earn 1 point for every $1 for each Hanmi Credit Card or 1 point for every $2 for each Hanmi Debit Card.
Plus, you can earn even more points when you shop at participating retailers. Choose to shop in-store at national or local retailers or online through www.uchooserewards.com. When shopping in-store, select credit and sign for your purchases.
Where can I earn points?
You earn points everywhere your card is accepted.
When can I redeem my points?
It can take up to 30 days for your points to be credited to your account. You must accumulate 1,500 points before you can redeem your points. After that, you can redeem for any number of amazing items. Simply look for your "Total Points" at the top of any page to see how many points you have available for redemption.
Can I share points with family members?
Yes, all cards within an account automatically earn points together. In addition, if you have multiple debit or credit accounts with Hanmi Bank you can link them together to earn rewards faster. Visit the Profile page in the uChoose Reward page to link more accounts to your program.
What can I redeem my points for?
It's your choice! You can choose from millions of options, whether it's products, travel experiences, activities, event tickets, or more! Simply visit the Redeem Points page and click on the category that suits your interests.

We keep track of all the points you earn and will help you find just what you're looking for when you're ready to redeem. We even have a Wish List that will help you track when you've earned enough to redeem a specific item.
Where can I view my point activity?

You can access the history of your point activity on the Point Details page once you log into the uChoose Rewards page.
What if I shopped at a participating retailer, but my points aren't showing up?

It can take up to 30 days for transactions to appear on the Point Details page. If points from a qualified transaction do not appear after 30 days, contact us for assistance.
How much does it cost to participate?

There's no cost. Membership in uChoose Rewards® is absolutely free for Hanmi Bank cardholders, so start shopping and earning today.
What if I have another question?

If you have other questions not answered here, contact your uChoose Rewards® Specialist at support@customerservice.uChooseRewards.com.
Can I pool points with family members or with my business account?

Yes – all cards linked to your uChoose account will earn points together. You can also link personal and business accounts to pool points.
Can I pool points with my Hanmi credit card?

Yes – you can pool points with your uChoose Rewards® account linked to your Hanmi credit card; although the two uChoose accounts are linked, you will need to maintain the two separate accounts.
Do my points expire?

Points expire after 3 years
We're Here to Help
You've got a team of experts on your side. Whether you have a simple question or need a comprehensive banking solution, we're here for you.
Visit a local Hanmi Bank branch near you
Find addresses, phone numbers, and business hours for your Hanmi Bank branches and ATMs. We're here for face-to-face support in person.
Help is just a phone call away. Our Customer Call Center is open Monday ~ Friday, 7:00 AM to 6:00 PM PT for your personal and business banking needs.