Competitive rates. Convenient features
Get the most out of your savings!
Simple Savings
0.45% APY*

Simple Reasons to Choose Simple Savings
Our Simple Savings account offers a higher APY than most major banks. Plus, you'll enjoy easy access to your money using our convenient online and mobile banking
High Yield
0.45% APY*: $25,000 or above
0.05% APY*: $0 – $24,999
Low Opening Balance
$100 minimum balance to open
No Maintenance Fee
No monthly maintenance fee
FDIC Insured
Covered by FDIC Insurance up to $250,000
Flexibility
Deposit and withdraw at your own convenience
24/7 Banking
Bank anytime, anywhere with Hanmi Online & Mobile Banking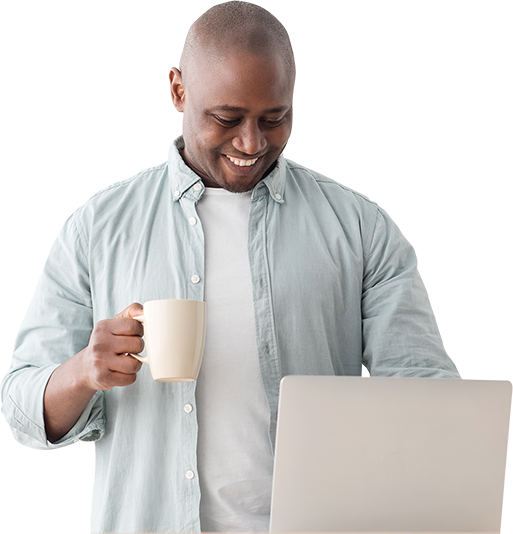 Simple, Easy & Secure
Choose Hanmi Bank with confidence!
Ranked top 25 bank in CA**
$6.6 billion in assets
Five-Star Superior Rating from Bauer Financial, Inc. for 34 consecutive quarters***
Nearly forty years of retail banking expertise
Personable and professional service within reach
FAQ
How long do I have to initially fund my account?
Your account will be closed if it's not funded within 30 days from the account opening. You have several options to fund your account:
Online Banking: Make an external transfer from another bank
Mobile Banking App: Download the app and make a mobile deposit
Branch: Visit the nearest branch to make a deposit
What can I expect after my account is opened online?
After you have completed the application, a confirmation email will be sent to the email address you provided during the application process.
Debit/ATM Card: If you open a checking account, your Hanmi Debit/ATM card will be mailed to you within 5-7 business days once the account is funded. The card must be activated by phone with your PIN before using.
Online Banking: You can also enroll in Hanmi Online and Mobile banking with your account number stated in your signature card. For online banking enrollment, please click here.
What is a signature card and where can I find it?
Signature cards are what banks use to identify rightful signers on both personal and business bank accounts. It identifies you as the owner of the account and allows your bank to conduct everyday banking business for you. You can find general account information including account number for online banking enrollment. Please visit here to access your signature card for the account you opened online with Hanmi.
* Annual Percentage Yields (APYs) are accurate as of 11/3/21. APY/rate may change at any time before or after the account is opened. Account must be funded with funds that are not held at Hanmi Bank. Fees may reduce earnings. Minimum balance to open is $100. The APY varies with the balance: 0.45% APY for balances between $25,000.00 and over, 0.05% APY for balances between $0 to $24,999.99. The comparison is limited to the largest U.S. banks and does not include rates of other online banks. APY comparison information obtained from each bank's website and is accurate as of 11/3/2021. APYs are based on rates available in the state of California, with minimum daily balance of $25,000.00. Competitor APYs are subject to change at any time.
** Bank ranking by asset size, banks headquartered in CA, as of Q2,2021; Largest Banks and Credit Unions By Asset Size (depositaccounts.com)
*** Bauer Financial, Inc., rating based on October 20, 2021
We're Here to Help
You've got a team of experts on your side. Whether you have a simple question or need a comprehensive banking solution, we're here for you.
Visit a local Hanmi Bank branch near you
Find addresses, phone numbers, and business hours for your Hanmi Bank branches and ATMs. We're here for face-to-face support in person.
Help is just a phone call away. Our Customer Call Center is open Monday ~ Friday, 7:00 AM to 6:00 PM PT for your personal and business banking needs.