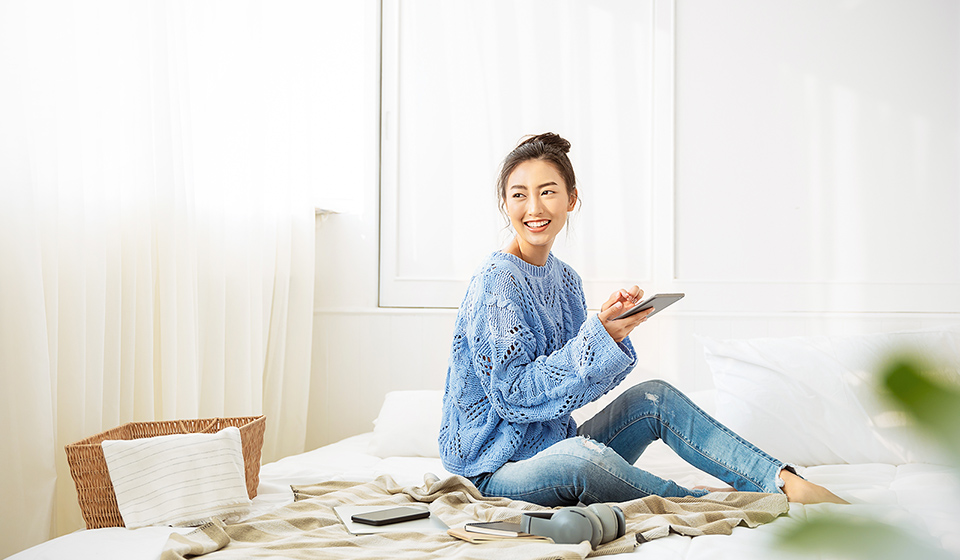 Limited Time Offer*
$300 Cash Incentive
Visit a branch near you to learn more about this incentive
Get $300 cash incentive when you open a new Hanmi Bank Regular Personal Checking account with the qualifying activities**.

Minimum Average Balance
Maintain minimum three (3) months average balace of $20,000 or higher.

e-Statement
Enroll to receive e-Statements within thirty (30) days after account opening date.

Minimum Transactions
Make minimum of five (5) debit card transactions during each of the first three (3) full months,
OR minimum of one (1) ACH debit/credit during each of the first three (3) full months.
*This offer expires on March 31, 2023; however, it is subject to change and may be discontinued at any time without prior notice. **This offer is valid only for new Regular Personal Checking account customers who open the account with new money. New checking customer is defined as a customer who has not had any existing personal checking account relationship with Hanmi Bank within the past 60 days. New money is defined as funds that are not held at Hanmi Bank. Only one (1) account is allowed per customer. Customers must be at least 18 years of age. To be eligible for the cash incentive, the new checking customer must furnish Hanmi Bank with a valid U.S. Taxpayer Identification Number (W-9) or a valid W-8BEN. Cash incentives will be considered interest and will be reported on a 1099-INT or 1042-S, as applicable. Customers are responsible for any applicable taxes and consulting a tax advisor. Additional requirements to qualify for the cash incentive: 1) maintain a minimum of $20,000 average balance in the account for the first three (3) full calendar months; starting date for the 3-month period will be the first date of the new month after the account has opened; if account is opened on the 1st day of a new month, that date will be the first date of the average balance calculation period; 2) enroll in eStatement within thirty days of account open date; 3) conduct a minimum of five (5) Debit Card POS transaction during each of the first three (3) full months, or conduct a minimum of one (1) ACH Debit/Credit during each of the first three (3) full months., a fee may be charged for access through other ATM networks and may vary depending on the network provider; 4) must keep account open for a minimum of six (6) months.
We're Here to Help
You've got a team of experts on your side. Whether you have a simple question or need a comprehensive banking solution, we're here for you.
Visit a local Hanmi Bank branch near you
Find addresses, phone numbers, and business hours for your Hanmi Bank branches and ATMs. We're here for face-to-face support in person.
Help is just a phone call away. Our Customer Call Center is open Monday ~ Friday, 7:00 AM to 6:00 PM PT for your personal and business banking needs.